Bomb dog tracks poachers
Don was born in 2015. He's a stunning German Shepherd. He was quickly identified as ideal for explosive detection training.
Introducing Don the former explosive detection dog turned poacher hunter
Don was born in 2015. He's a stunning German Shepherd. He was quickly identified as ideal for explosive detection training because of his strong character and great drive for scent work.
Don was very popular with the staff at SafeLane's canine training facility in South Africa from day one. His play drive kept his trainers and handlers fit!
When his training was completed, he was deployed to a project in Somalia in 2018 to work as an explosive detection dog (EDD). He was tasked with protecting humanitarian missions in country.
Sadly however, Don quickly began to exhibit levels of stress and anxiety.
Stress in working dogs
Operations manager Mark Craig was concerned to see the effect the environment was having on Don, so sent him for an evaluation immediately.
It was determined that Don should be sent back to SafeLane's canine training school for monitoring and potential retraining.
Positive effect of returning to a familiar environment
SafeLane's EDD trainers were delighted to see Don's stress quickly disappear once he was back in the familiar setting of the dog school.
He was invigorated and his strong character and great drive for scent work returned.
However, it was decided that redeploying him to Somalia would cause the stress to return – so the team began to think about what would be best for his future.
Retraining Don
Talitha Etsebeth, General Manager of the canine training facility, began discussions with a company called Denel Mechem which has a canine conservation training program.
The Denel Mechem team came to evaluate Don and decided that given his young age, he was ideal for retraining. They were confident his excellent detection skills could be put to use in an environment more suited to his character…and so he began training to support the South African National Parks anti-poaching initiatives.
Denel Mechem's trainers found Don to be really responsive to his new role, and he has now been retrained to detect:
ammunition
rhino horns
ivory
He has been paired with a new handler, Pottie – and the pair have hit it off!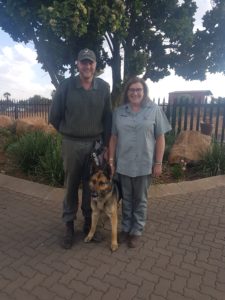 Don's new mission:
On the 2nd of October 2019 Don graduated from his training programme and SafeLane was happy for Denel Mechem to donate him to the South African National Parks (SANParks) permanently.
The SANPark's honorary rangers are passionate volunteers who support the conservation, tourism and environmental education needs across all of South Africa's national parks.
Don is a very happy member of the K9 watchdog national project - using his scent skills to support anti-poaching initiatives and enjoying regular helicopter rides.
Good luck Don
Everyone at SafeLane Global is proud of Don's recovery and the work he will do to support SANParks conservation goals.
We wish him the best of luck and happiness in his new role!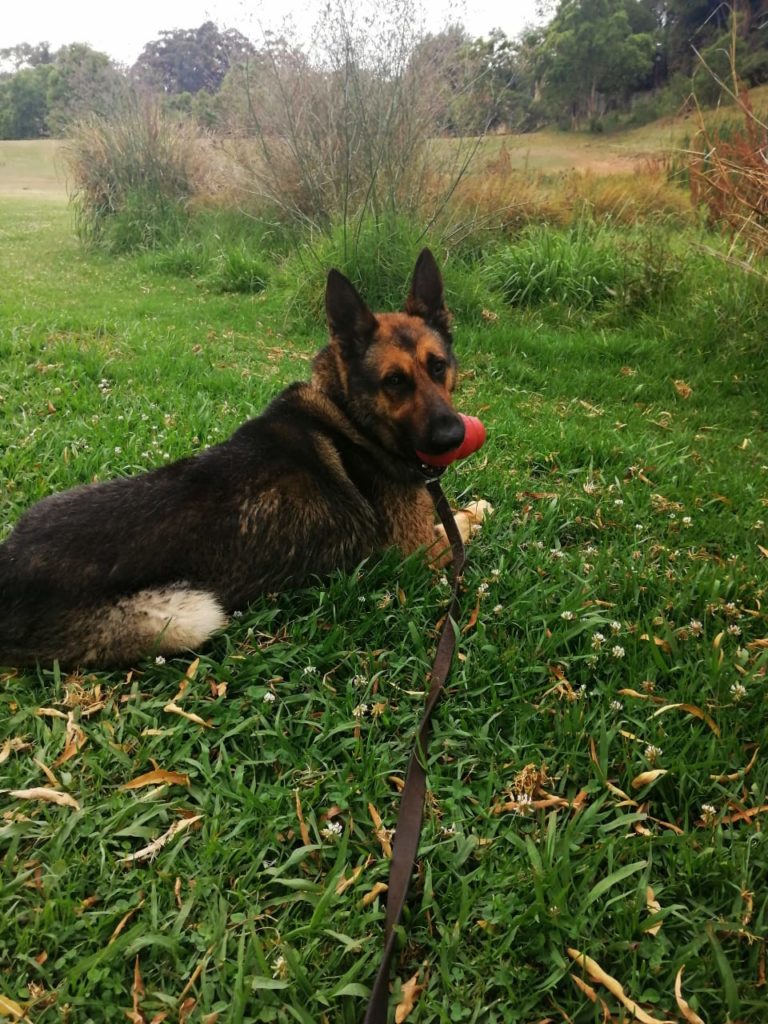 K9 Project Watchdogs feedback
Moira Shein, vice chairperson of the K9 Project Watchdog wrote to SafeLane Global to say, "We sincerely thank you for donating Don to the K9 Unit. He will be an integral part of the K9s in the Kruger Park and as you are very well aware he will definitely assist in making the K9 Project Watchdog a success. Without the generosity of people like you we would not be able to ensure that the units operate as effectively as they do."