To safely and efficiently release land back to the end user SafeLane utilises the full toolbox available to them.
Manual Clearance Techniques
Manual demining involves searching an area using metal detectors. The type of detector will be selected based on the type of explosive contamination and terrain. Once a target has been identified, it's investigated by hand using an excavation tool.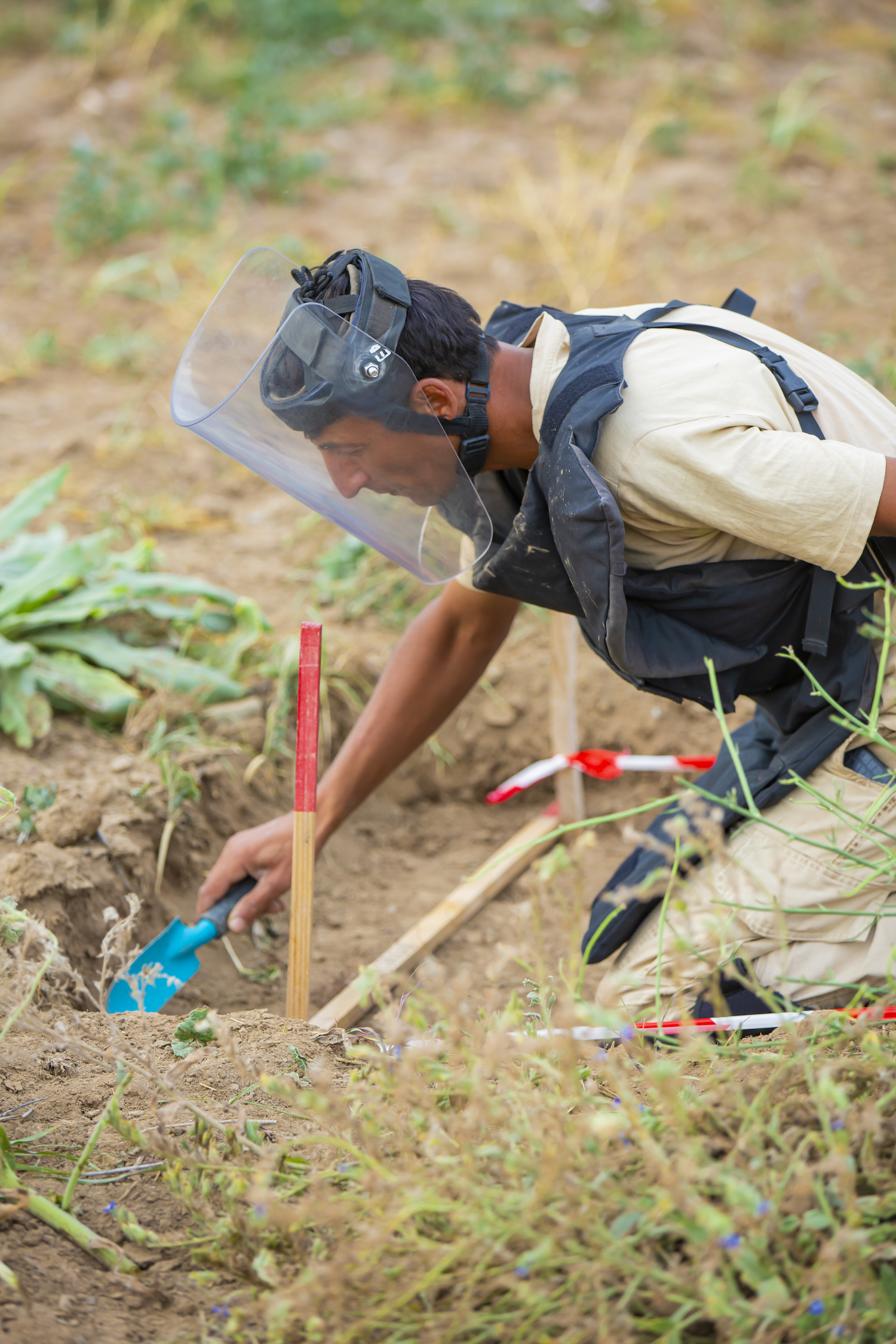 Mechanical Demining
SafeLane deploys a range of mechanical assets to support its operational activities. The machine type is selected based on the expected explosive threat, the terrain and ground conditions.
Mechanical assets can significantly speed up operations and can be operated remotely which ensures operator safety.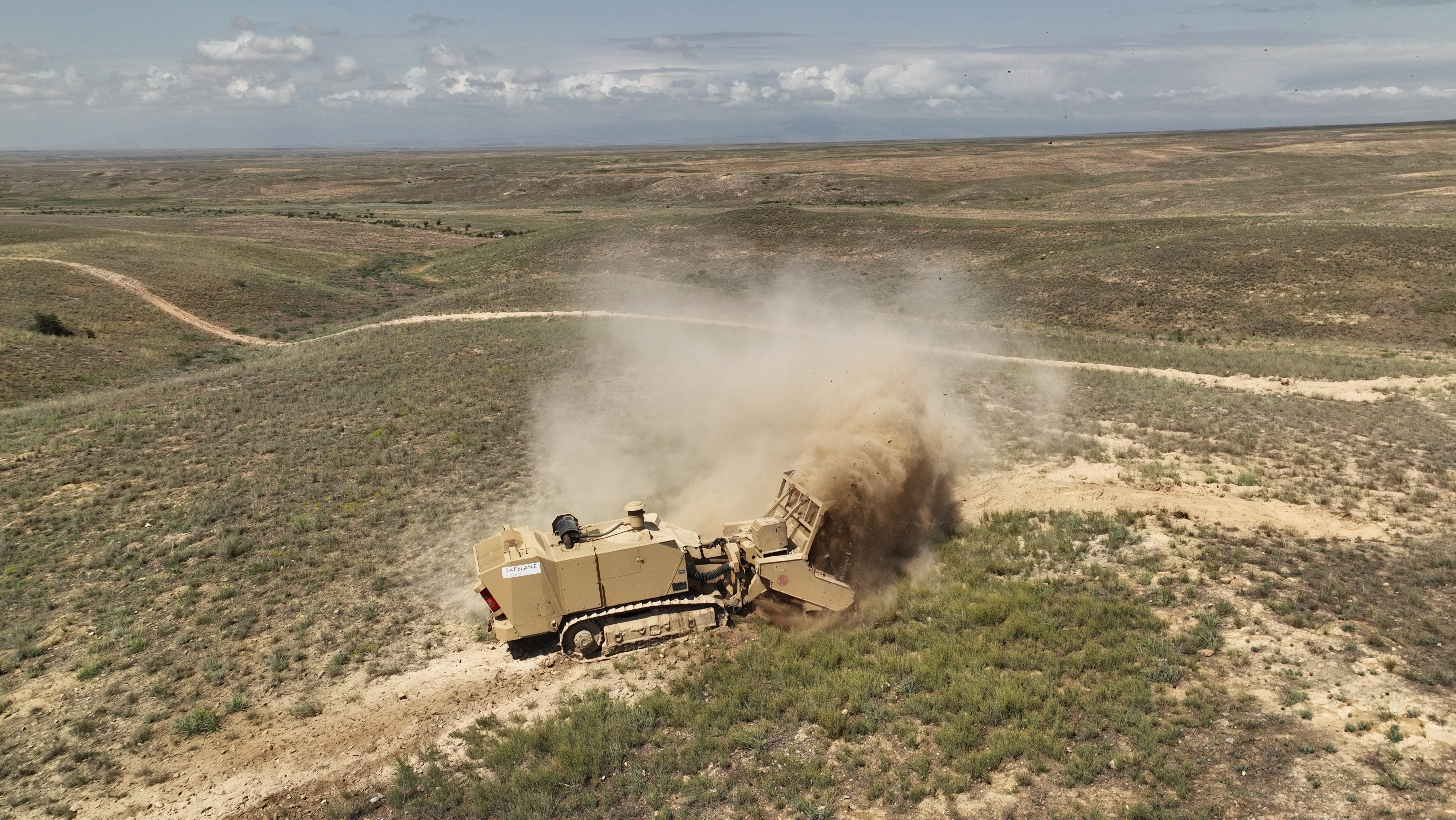 Detection Dogs
SafeLane supplies fully trained, experienced, and proven canine teams to detect landmines, UXO and IEDs. The specialised search capacity can quickly search large areas to determine if further clearance is required or if the area is free of explosive threats.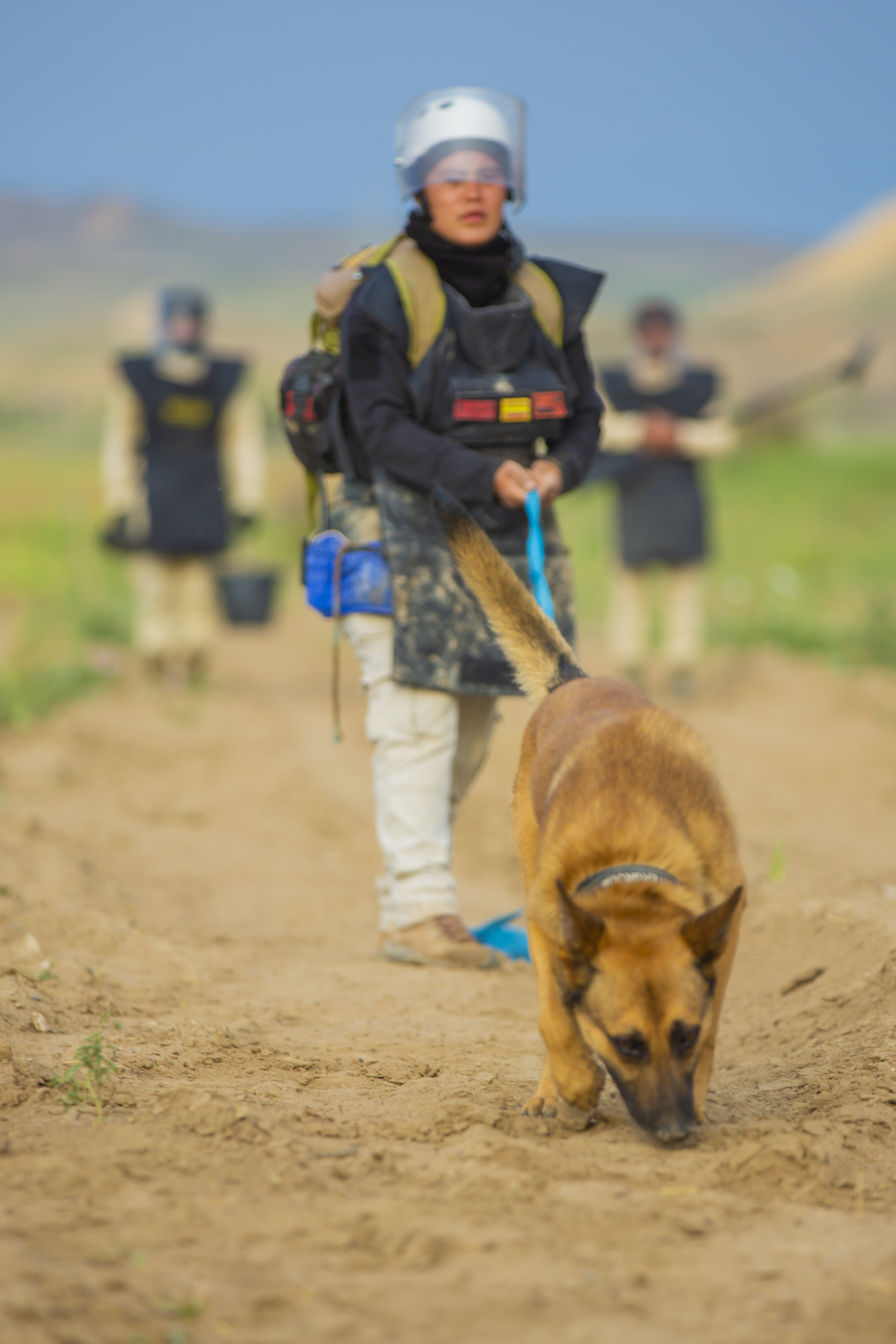 UAV / drone survey & mapping
Remote sensing using drones / unmanned aerial vehicles (UAV) equipped with a range of sensors or payloads in combination with an AI system for data analysis significantly improving the ability to rapidly gather quality data, analyse the data, that then facilitates the survey process.
All SafeLane work is designed and delivered in line with the International Mine Action Standards. (IMAS)