Not your average job
The international Project Executive team supports life-saving initiatives across SafeLane's global portfolio of operations.
Not your average job: the highlights of being a Project Executive at SafeLane
The international Project Executive team supports life-saving initiatives across SafeLane's global portfolio of operations.
Their job is fast-paced and comes with challenges that the team overcome together. With challenges comes great rewards however - as Mel, Bryony, Kelly and Alice explain.
What is the most rewarding thing about your job?
Mel: I particularly enjoy engaging and working with people from all over the world and from very different walks of life. It gives me cultural insights that I may not otherwise be so exposed to.
I also find the successful mobilisation of projects rewarding, especially in countries where SafeLane hasn't previously operated.
The process of building a new project with the Operations Managers and the field-based Project Managers is incredibly satisfying, especially seeing all the plans come together.
Having the opportunity to develop our field staff in their roles and seeing them want to come back and work multiple SafeLane projects is also brilliant.
It's nice to know that they find the experience positive.
It has been amazing to have worked with and supported some of our Project Managers, who have been with the company almost as long as I have, as they have grown from field-based roles to a management capacity.
Bryony: I agree with Mel, the interesting people we work and engage with across the globe really make this role fascinating. Aside from this, I find being involved in all stages of the project lifecycle to be a rewarding experience - from bid stage to mobilisation, from daily operations to project completion.
Being involved in the initial planning and costing of a potential project, and then putting that plan into action, seeing it materialise into a fully-fledged project, while overcoming all of the obstacles that are inevitable along the way, is incredibly satisfying.
Also, knowing that what we are doing on a daily basis is contributing to the safety of people living in developing countries is very rewarding. It really helps to brighten the more admin heavy days.
Kelly: Being able to see a full lifecycle of a project and being involved in all stages of that is so rewarding.
For me, it's the mixture of feeling like you learn something every day and seeing the rewards of your hard work in action. Whether that be getting news that one of our dogs has indicated on a find, or seeing a team member get promoted into a role with more responsibility, or even being able to provide more of an insight to project life during a pre-mobilisation brief with a new contractor, it fills me with confidence that myself and my projects are always striving to do the best job possible.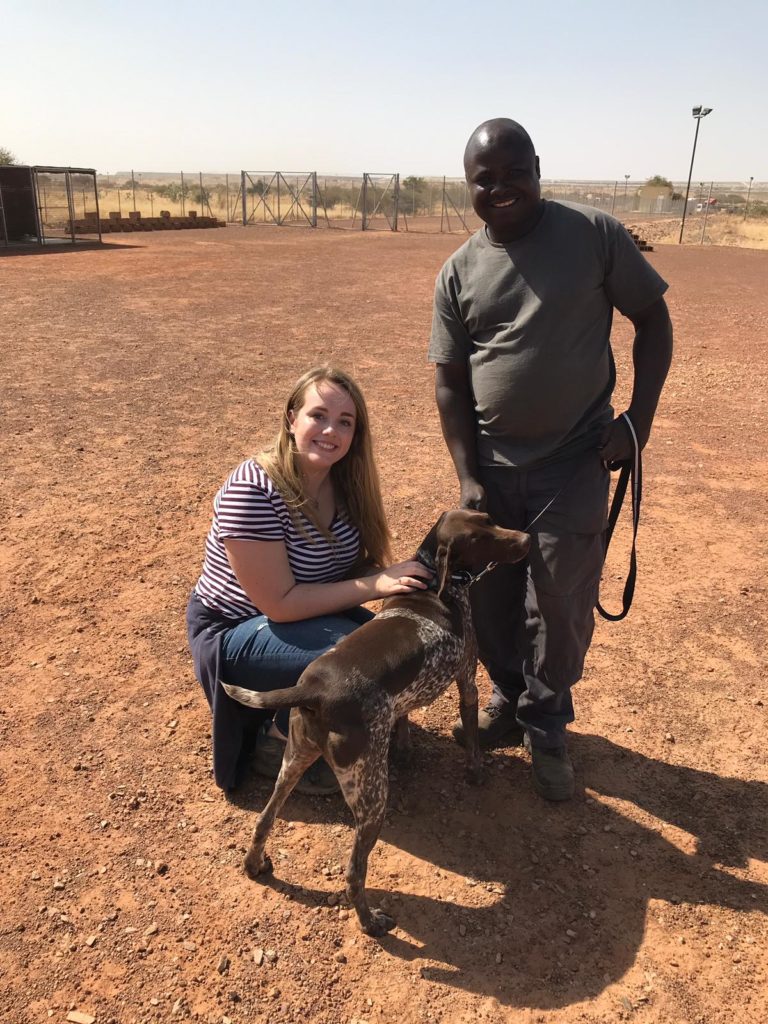 Alice: I particularly enjoy building international relationships with our contractors, agents and clients. There is also great job satisfaction when we successfully overcome operational challenges. It is incredibly motivational.
SafeLane Global is committed to creating safer spaces globally. No matter your operational, consultancy or training requirement, SafeLane's expert teams will be able to assist you.
Contact the team today.