Why work in mine action?
Explosive Ordnance Disposal (EOD) Assistant Mahmoud Abakir Ezairig explains how past experience motivated him to join the mine action sector. #MineActionApril
To mark International Mine Action Day, Mahmoud Abakir Ezairig has explained how his army background motivated him to join the mine action sector, and how his work contributes to positive change.­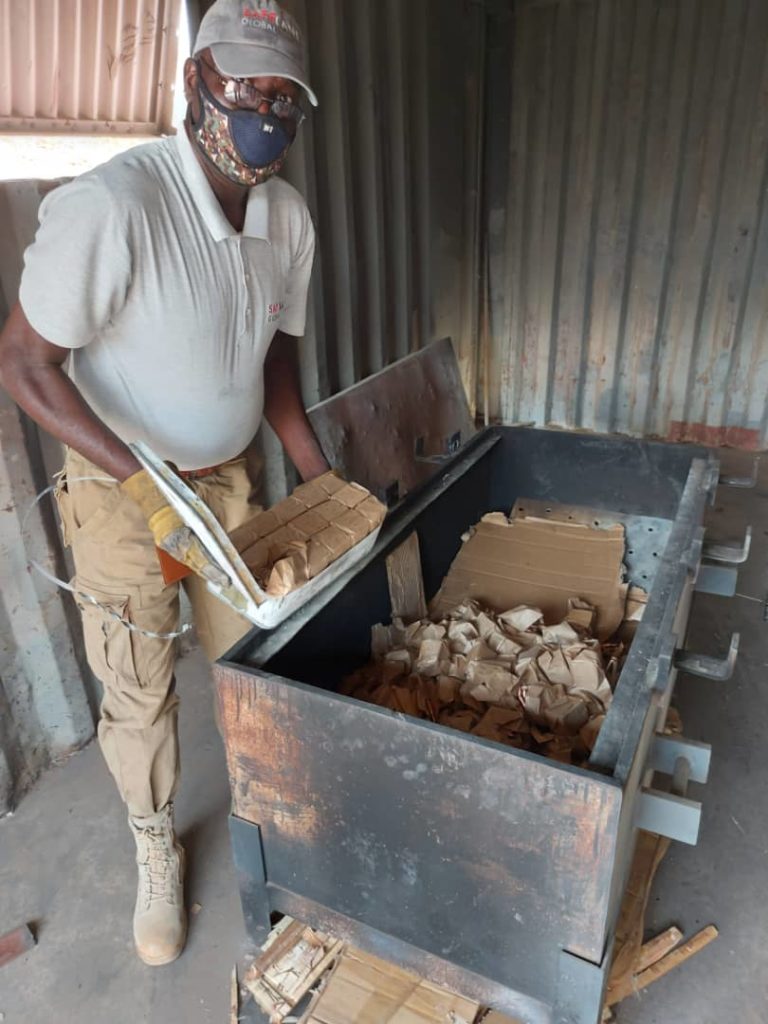 "My name is Mahmoud Abakir Ezairig, and I am an Explosive Ordnance Disposal (EOD) Assistant working in mine action in Sudan.
I began my working life as ­a soldier in the Sudanese army and then once completing my service, became an EOD Assistant in mine action. In 2015, I Joined SafeLane Global as an EOD Assistant.
When I am not working, my hobbies are football and watching movies!"
What does an EOD Assistant do?
"My role as an EOD Assistant means I work under the instructions of my Team Leader. So, on a daily basis I check, clean and provide maintenance of equipment for our team to make sure we are always ready to respond to operations.
I support non-technical and technical survey tasks as well as clearance, and I work under the instructions of the Team Leader during any given tasking. My role is important in the team operations and helps to make Sudan a safer place for the community.
From my previous role as a soldier, I know how the presence of ERW in the country can affect the population and I know also about the devastating ERW accidents. So, I was hugely motivated to join the mine action community and contribute actively to the eradication of unexploded ordnance (UXO) in my country.
So far, I have spent 9 years in the mine action sector, and I had many experiences learning from my fellow colleagues and the work we do."
How does your work in mine action help Sudan?
"My work supports the bigger mine action picture in Sudan, I am proud to work to free my country from explosive remnants of war (ERW).
The work the wider project team and I deliver benefits the local community because it contributes to making Sudan free from explosive threats and protects my people from explosive accidents.
The work we do means the population can work in a safe area free from risk."
Enabling communities to live and work safely is a crucial goal to mine action work as it enables an increase in economic stability for the community. Thank you to Mahmoud for bringing your skills to the mine action sector and for the hard work you do.
To all the team in Sudan, well done on creating safer ground that enables children to play and enjoy their childhood and the safe return to work for many people.