Meet the Project Executives
For International Women's Day 2020 it's time to shine a light on the all-female Project Executive team who support global operations.
Meet the women supporting SafeLane's clients and field staff globally
For International Women's Day 2020 it's time to shine a light on the all-female Project Executive (PE) team at SafeLane Global.
Based in Ross on Wye, the Project Executives have supported operations in over 60 countries around the world.
The projects they support range from mine action to C-IED training, to canine detection and protection.
Over the coming days you will find out more about their opportunities for travel, their favourite projects, how they overcome challenges and the rewards of the job.
Today, the Project Executives explain how they support operations daily.
Meet the team
The Project Executive team is made up of four remarkable women who work tirelessly to ensure in-country operatives are properly supported.
The team is made up of:
Melanie Villegas: Senior Project Executive who has over 5 years' experience working for SafeLane. She manages the team and oversees Western Sahara and Somalia.
Bryony Boardman: She has been with the company for 3 years and currently supports operations in Yemen and Mozambique.
Kelly Durnan: Kelly has a particular passion for supporting canine operations and has taken over the support of projects in Somalia. Kelly also oversees Burkina Faso and Sudan.
Alice Taylor: the champion SafeLane runner who has, most recently, helped the reconstruction initiative in Kuwait. Alice also supports operations in Iraq and Afghanistan.


How do the Project Executives support SafeLane Global?
Alice: Project Executives have been described as the "engine room" at SafeLane. Tasked by the Operations Managers, we function as the point of contact for task coordination across multiple departments, internally and externally.
Mel: That's right, we provide our field staff with a bridge into the UK HQ, providing coordination for project travel, reporting, administration and overall support to the operations team.
Bryony: We work closely with the UK Operations Manager and the field Project Manager to ensure that operations run smoothly, the project is contractually compliant, and that we are operating within budgets.
Kelly: It is also essential we're providing a 'friendly face' to our field staff. We are the positive voice at the end of the phone for moral support and advice; this helps them in the tough conditions they are frequently deployed into.
Bryony: The relationships we build with our Project Managers are crucial for monitoring and providing support to the projects. Strong communication skills and a great rapport are key when working remotely.
Mel: To fulfil these requirements we work with all departments at the HQ office, liaising with the Operations Managers, logistics, manpower, commercial and finance teams - ensuring all elements are streamlined and working.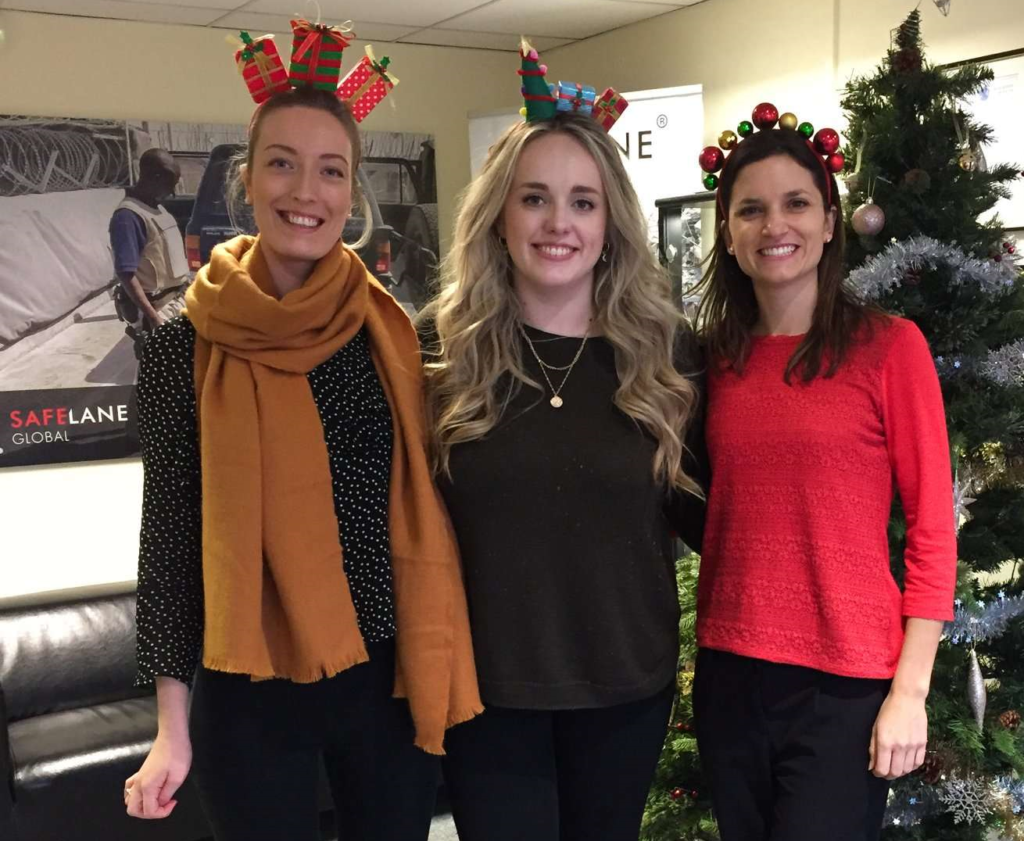 What's your biggest team achievement?
Alice: Surviving the busy bid periods together by chipping in and helping each other out, wherever required.
Bryony: Yes, it's definitely our ability to all club together when going through a busy period.
We are a really dedicated and supportive team and are all willing to help each other out to get the job done.
Kelly: If we need a bit of extra support, I know one of the other girls will be able to help and make sure that we all keep to necessary deadlines.
It's also nice to be able to catch up with each other twice a week in our toolbox talks and offer advice or support if one of us is dealing with a difficult situation.
Mel: We work in a flexible and versatile team that can support and add extra manpower in busy, stressful periods. Being able to rely on the other PEs for support and help is our strongest asset.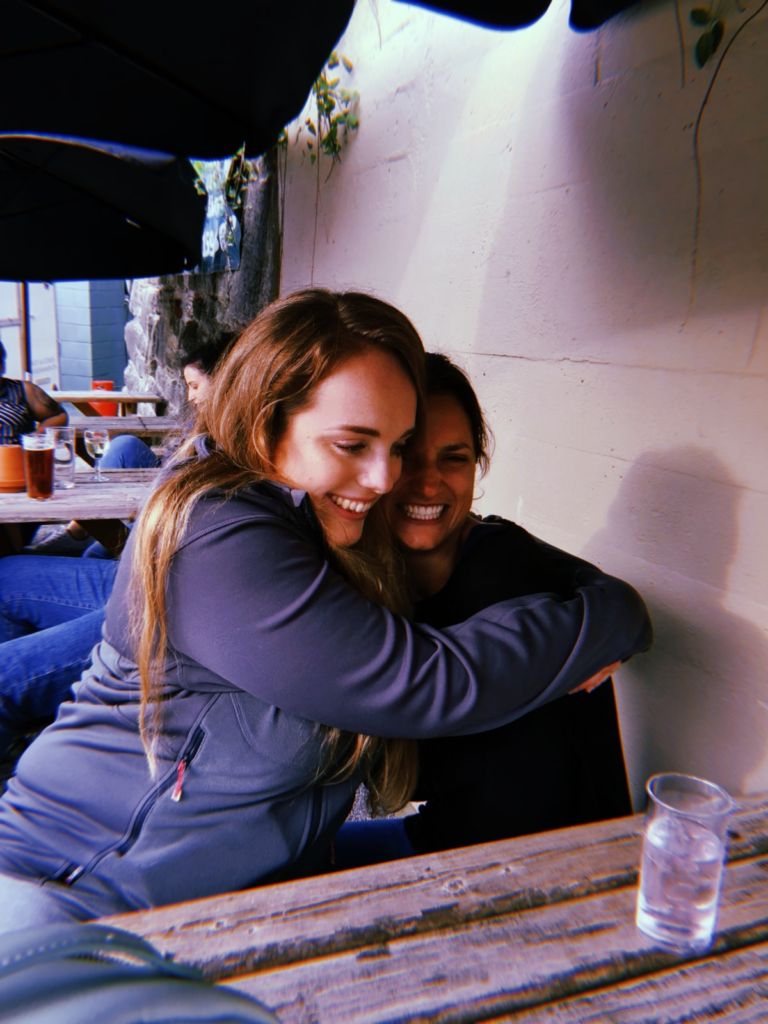 The team's global portfolio
The team is supporting projects in locations including:
Somalia
Kuwait
Western Sahara
Burkina Faso
Afghanistan
Mozambique
Yemen
Sudan
Iraq
Wherever the project, the PEs work together to ensure they are supporting teams in-country, delivering client objectives, and liaising with head office.
The Project Executive team has a fantastic attitude that embodies the core SafeLane values: professionalism, integrity, passion, and quality.
Looking for a career move? Want an opportunity that isn't your average job? Discover SafeLane's vacancies here and join a team that saves lives every day.