UN Mine Awareness Day in Western Sahara
Celebrating Mine Awareness Day with a risk education event for school in Western Sahara.
The UN theme for International Mine Awareness Day 2018 was Advancing Protection, Peace and Development, which is a guiding principle of SafeLane Global's operations.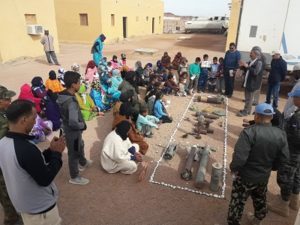 What SafeLane is doing for IMAD 2018
To celebrate and support International Mine Awareness day 2018 its Tifariti-based team hosted local school children, villagers and MINURSO representatives to share information about the company's efforts to remove landmines in the surrounding areas.
The event began with an exhibition of free-from-explosive materials, which have been made safe by operational teams in Western Sahara.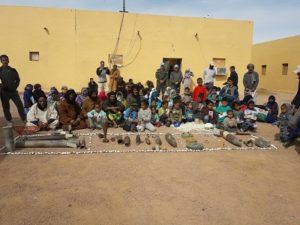 SafeLane Global's experienced EOD operators outlined the threat of unexploded ordnance (UXOs) and explained what to do when potentially dangerous items are found.
SafeLane Global has been active in Western Sahara since 2014, where it has been removing landmines, building national capacity and supporting humanitarian activities.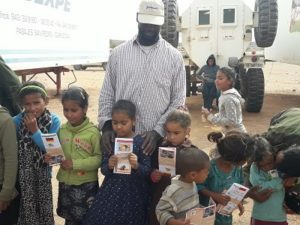 It is proud to assist in the protection of children like those met at the risk education event as it continues to work towards a mine-free world.