SafeLane mascot Jake
Named in memory of an award-winning life-saving explosives detection dog (EDD), meet SafeLane's newest company member, its mascot Jake.
At its core, SafeLane is an explosive threat mitigation company that operates globally.
For example:
it provides explosive ordnance disposal (EOD) services in Europe,
Like many companies, it has bespoke giveaways such as sea mine stress balls to amuse clients and footballs to delight children within communities in which it works. But until now SafeLane lacked a mascot that could raise awareness of the company's services and values.
Meet #SafeLaneJake...
Jake can of course be seen as a literal representation of one of the company's explosives detection or patrol dogs...but SafeLane Jake is more than that.
#SafeLaneJake is named in memory of its Canine Operations Manager's PDSA Gold Medal award winning EDD...and as a result, he is a mascot that represents the values that SafeLane is built upon: professionalism, quality, integrity and passion.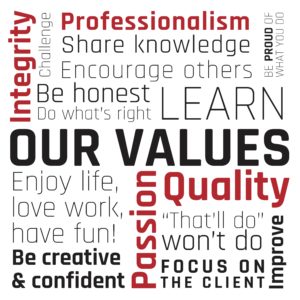 About Jake the explosive detection dog (EDD)
On July the 7th 2005, four coordinated terror attacks rocked London. One of the attacks took place on a rush-hour packed bus.
Then a serving member of the Metropolitan Police, SafeLane Canine Operations Manager Bob Crawford and his EDD Jake were the first on the scene of the bus attack. It was feared there was a secondary device on the bus...
With a critical need to allow emergency responders on to the bus to save lives, there was first a need to ensure it was safe for them to enter.
Without a second thought for their safety, Bob and Jake boarded the bus and methodically searched it, rendering it safe for the first responders to follow and save lives.
For his bravery on that day amid traumatic and terrifying scenes, Jake was awarded the animal equivalent of the George Cross, the PDSA Gold Medal.
About #SafeLaneJake
As a provider of canine detection, protection, consultancy and training services globally, for its humanitarian, commercial and governmental clients, SafeLane is leading the way because of the calibre of its canine team members.
From the dedicated team at the training school in South Africa to the brilliant handlers and trainers on project...
As a cuddly canine mascot, SafeLane Jake exists to celebrate their work and to promote the exceptional canine services the company provides.
Due to his namesake, he also exists to represent the values of professionalism, quality, integrity and passion that drive every single member of SafeLane staff to help make the world a safer place every single day ... whether they work in explosive threat mitigation or marketing, accountancy or advanced medical training.
To learn more about the services SafeLane provides, contact a team member today.